There are some lessons where we positively encourage students to chat.
Because if you're learning a new language you really need to be able to speak it. And one of the most enjoyable ways of doing that is to have a conversation with someone else.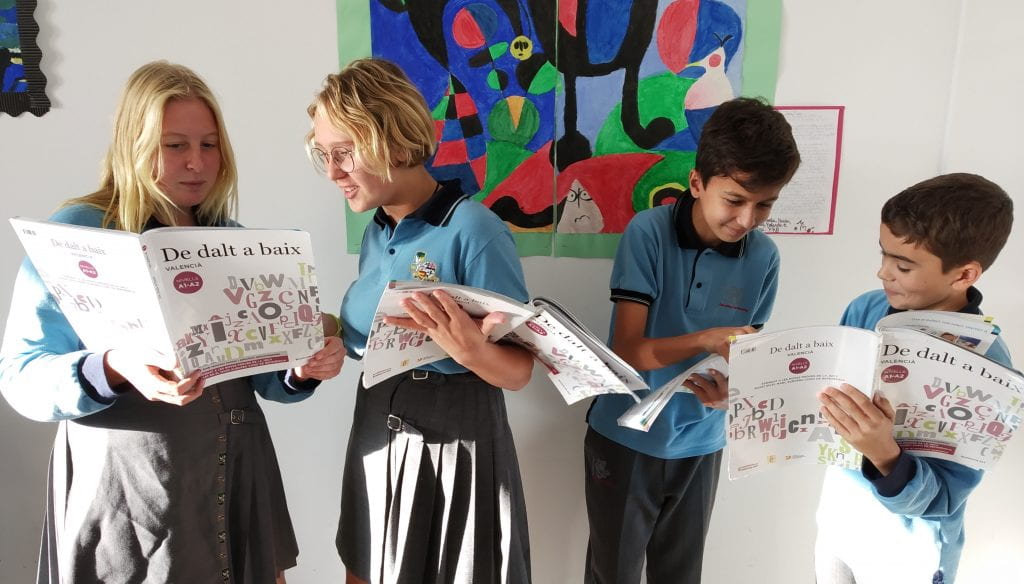 At our school, most of the secondary students learn four languages: English, Spanish, German and Valenciano. Here, you can see some of our Year 8 students practising their Valenciano.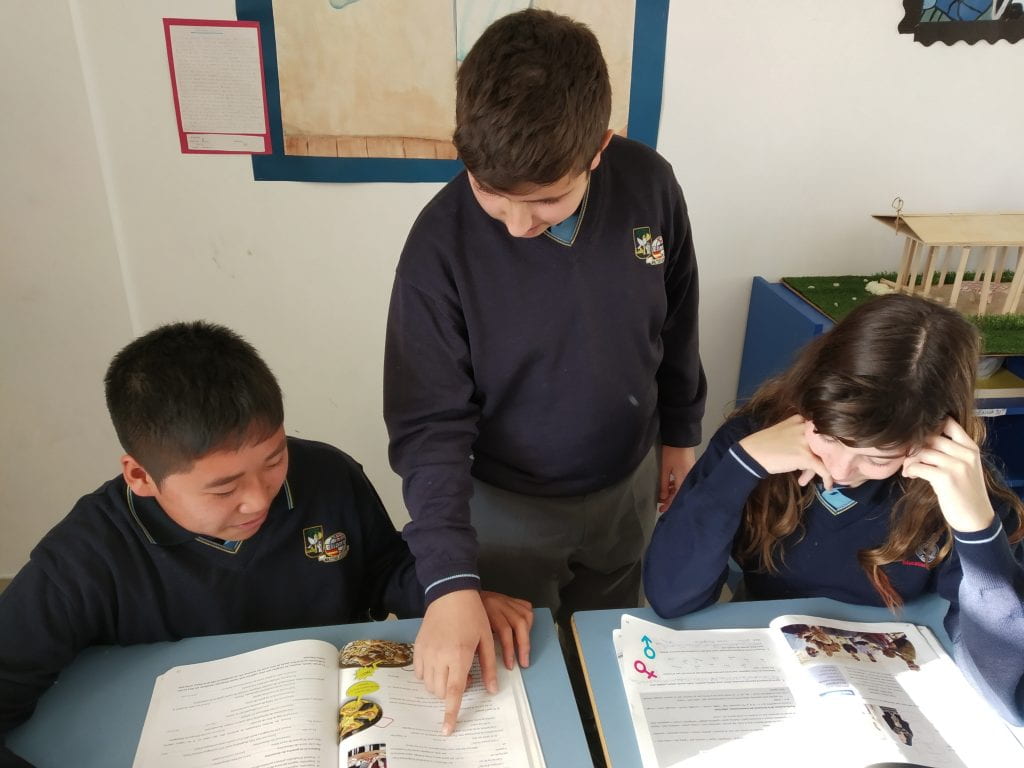 Their Valenciano teacher has taught them vocabulary relating to characteristics of the body and the mind. Now the students are using what they have learned by asking and answering personal questions (within reason!)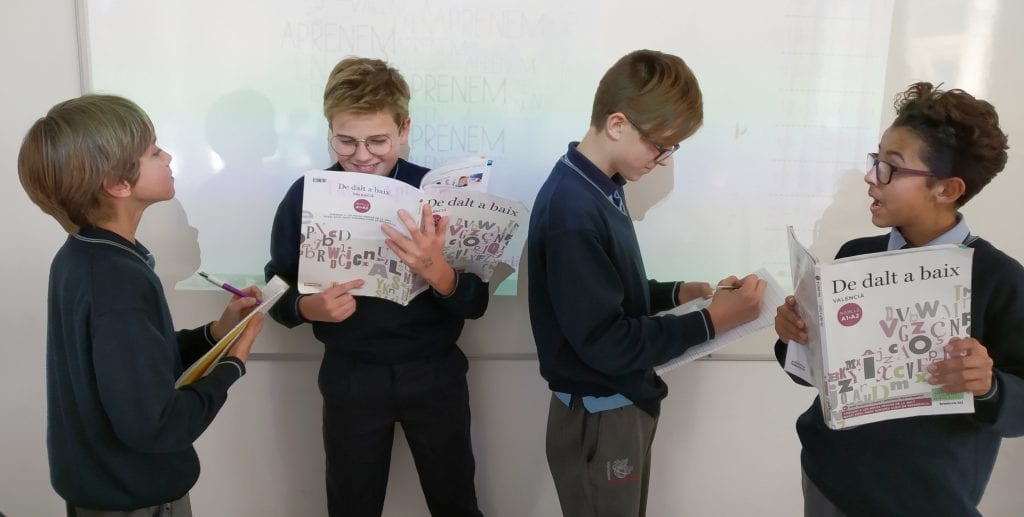 You can see from the interest and concentration in their faces that it is an engaging way to exercise their Valenciano. And as we are in the Valencia region where the language is widely spoken, they can use their new skills to talk to the people they meet when they're out and about.